Exacerbating Long-Term Problems: Covid-19 and Justice in England and Wales
We are pleased to announce the release of an e-briefing on the effects of the Covid-19 pandemic on justice in England and Wales.
Written by David Green, an Academic Manager at the University of Law and former partner at a large legal firm with over a decade experience practising in criminal law, this brief documents how an already stretched system has struggled to cope since the start of the Covid-19 pandemic in Spring 2020.
This e-briefing highlights the following:
A well-functioning Criminal Justice System is essential to maintaining the Rule of Law. If, on one hand, the State removes citizens' liberty without due process; or on the other, if those guilty of crimes are seen to avoid justice, the fine balance between authoritarianism and anarchy will be upset.
Over recent years, the entire Criminal Justice System in England and Wales has been subject to systematic cuts in funding, personnel and physical resources. This led to it being unable to cope with the sudden and unexpected impact of the Covid-19 pandemic.
This lack of elasticity in the system led to delays and, in some cases, a prolonged loss of liberty.
Three urgent areas now need addressing: reducing delays; re-building a network of local courts; and re-creating a sustainable system of legal aid.
These three priorities can only be achieved by the Government properly funding the Criminal Justice System.
You can download the e-briefing below
An audio version, recorded by David Green himself, is available here
Surmising his findings David Green states that:
'When the Covid-19 pandemic came, it struck a Criminal Justice System in decay, starved of funding, staffed by disillusioned personnel, where goodwill was nigh on exhausted. The Government's response was, in the most part, too little, too late. It sought easy solutions at the expense of the lives and liberty of those caught up in the Criminal Justice System.'
Yet, offering a route to redemption, he concludes that:
'Whilst it is easy to call for more money, there does need to be an injection of funding sufficient to keep legal professionals doing the work and to attract new entrants; to keep a network of local courts open; and to deliver justice in a reasonable period of time. If this call is answered, the Government can demonstrate that it still cherishes and seeks to maintain the Rule of Law.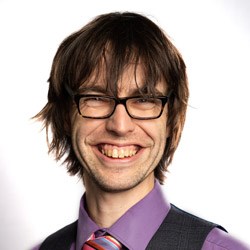 As Ranjit Bains, a Solicitor-Advocate at The Community Law Partnership in Birmingham and a Tutor at the University of Law, notes in a foreword to the brief:
'A well-functioning Criminal Justice System is the cornerstone of a democratic society. The consequences of a failing Criminal Justice System is […] anarchy or authoritarianism. The failure over the last 2 decades by government on both sides of the political spectrum is an indictment of the near contempt with which the Criminal Justice System is treated by government.'
Speaking to the broader context, however, he notes that:
'Government cannot be blamed entirely for failing to make the Criminal Justice System a priority when it is not one for the electorate.'
Concluding that:
'The figures show that the pandemic alone is not responsible for the problems the Criminal Justice System now faces. Policy makers must begin to respect and value the importance of a well-functioning Criminal Justice System. As must voters: before it's too late. Without respect for the work all parts of the Criminal Justice System does, money alone may not be enough.'
You can contact David Green on: david.green@law.ac.uk
November, 2021